Each market represented at St. Davids is actively looking for new authors! Plus, you will have the opportunity to informally interact with them at meals and breaks, as well as make private appointments to present your projects.
2017 Faculty
(See the Workshop Descriptions page for detailed descriptions of each offering.)
Michelle Medlock Adams: Award-winning journalist and best-selling author
Eva Marie Everson: Author, speaker, founder of Word Weavers
Carol Hamilton: Speaker trainer
Lora Zill: Poet (also taking appointments)
Jim Hart: Literary agent (also taking appointments)
Hana Haatainen-Caye: Award-winning author, editor, voice-over talent.
Sue Fairchild: Freelance editor, blogger, writer
Roberta Brosius: author, devotional writer, Bible teacher
Tonya Wilhelm: Award-winning photographer, social media maven
Lissa Halls Johnson: freelance writer, fiction editor, author (also taking appointments)
Agents & Editors (taking appointments throughout the week)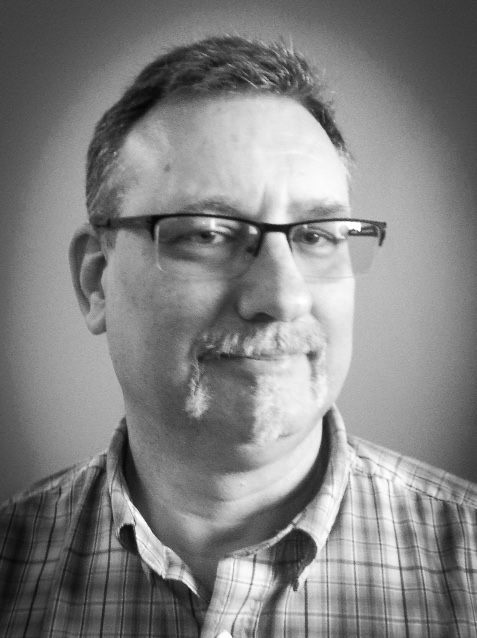 JIM HART is a literary agent with the Hartline Literary Agency. His clients include both veteran and debut authors, and represent a mix of non-fiction and fiction. He serves both the Christian and general markets.
Currently, Jim is most interested in non-fiction on the topics of Christian living, church growth, social issues, parenting, and some self-help. Non-fiction writers will need to show a strong platform in their area of expertise. He is not looking at memoirs or devotionals at this time.
Jim is also looking at select fiction in these categories: suspense/thrillers, romance (contemporary, historical, Amish, and suspense), women's fiction, and some speculative and sci-fi. Fiction writers should possess a strong and growing platform. He is not looking at children's or middle-grade fiction at this time.
Jim is also a singer/songwriter and worship leader, and has been involved in youth and music ministry, as well as social outreach, for several decades.
LISSA HALLS JOHNSON is a freelance writer and fiction editor, author of novels for teens, tweens and young adults. Among her 20 published books are the collaborations: Rich in Love with Irene Garcia, Still Growing, authored with Kirk Cameron; as well as A Full House of Growing Pains with Barbara Cameron. She has edited over fifty novels including such notable authors as Katie Ganshert, Susan Meissner, Mary DeMuth, Harry Kraus, Claudia Mair Burney, Sharon Carter Rogers, and more. She is formerly a book producer at Focus on the Family where she was the creator, editor, and writer for the Brio girls series and for the KidWitness book series.
She has contributed to Reader's Digest, Brio, Breakaway, Focus on the Family Magazine, and other periodicals. She has written radio drama scripts and was previously a member of the ADVENTURES IN ODYSSEY creative team. She has contributed to a number of fiction and nonfiction books. Lissa loves to teach at writers conferences throughout the country. She especially enjoys putting beginning writers at ease, sharing with them the basics to give them a foundation upon which to grow.
LORA ZILL teaches writing and critical analysis at Gannon University and creative writing for Allegheny College's arts programs for gifted middle and high school students. She is also a teaching artist with the PA Council on the Arts, conducts artist residencies in public schools and trains teachers in arts-infused curriculum. Lora edits and publishes a poetry journal, Time of Singing, and speaks at writing, education, and arts conferences. She has co-authored a chapter on creativity in an academic textbook and her award-winning poetry and nonfiction have been published widely. She is completing a book about feeling God's pleasure through creative expression and blogs at www.thebluecollarartist.com.
CHERI COWELL, Owner and Publisher of EABooks Publishing, brings a unique blend of publisher and author experience to her company which benefits new, aspiring, and accomplished authors. As an author and speaker herself, with four traditionally published books including 365 Devotions for Peace by Zondervan, and Parables and Word Pictures, a Bible study by AMG, she understands the traditional publishing world. She also has several books published by EABooks Publishing, including One Story, One Mission, One God Bible study, and Living the Story: Reaching Outside the Church Walls, so she is well versed in both sides of the partnership publishing world. Cheri is also a frequent contributor to several writers' magazines and blogs–Google her name.
Cheri began EABooks Publishing after learning how to get her own materials into e-book format.  With her passion of helping others see God's Word come alive, she is excited to expand that mission by helping fellow authors take advantage of all the new publishing trends. Says Cheri, "Whether your vision is e-books, print, or audiobooks, we can help you expand your reach with the message God gave you." Recently EABooks added editing, illustrating, and author marketing services to enhance the publishing experience and expand the reach of God's messengers into the world.
Unique offerings:
The Writers' Colony. Use this time to simply write. These individuals will not be eligible to attend any workshops, but can attend nightly activities, group gatherings, agent and editor appointments and meal times. See registration form for pricing. Limited to five spots.
We have an exciting and fun-filled conference planned. What are you created to create?
See you June 21-25, 2017!
Susan Lower
Director of programming