Q and A with Hana Haatainen-Caye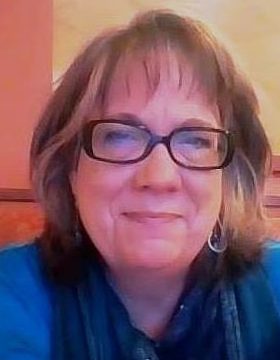 Hana Haatainen-Caye is an award-winning writer, speaker, editor, blogger, and teacher in the Greater Pittsburgh area.
She will be teaching "Inspiring Others – The Chicken Soup Way," "A Purpose-Driven Blog," and "Fictional Characters Anonymous." ("Fictional Characters" is limited to 12 participants – we currently only have 4 spots left – register now!)
Q: Hana, what can you share about where you live?    
A: I grew up in Lancaster County in Manheim, Pa., and moved to Pittsburgh on my own in 1977. I moved around the city for years and lived south (Dormont, Brookline, Mt. Lebanon), east (Oakland, Shadyside, Squirrel Hill), west (Imperial), and north (Brighton Heights, Ross Township). I settled down and have been living in Ross Township for almost 26 years.
Q: What was one of your favorite books as a child?
A: I loved The Black Stallion series by Walter Farley. I was all about the horses!
Q: Have you ever visited the home of a famous writer?
A: I spent a few days in Oxford, Mississippi, home of William Faulkner and heard the townsfolks' stories about him.
Q: Can you name a book that you are currently reading for pleasure?
A: I just finished Everything I Never Told You by Celeste Ng.
Q: What animal do you most identify with as a writer and why?
A: I'm a bit of a bipolar writer in that sometimes I write inspirational stories yet other times my stories are quite dark. I once had a parrot that was quite moody in a surprising way, so I think I'm a bit like Morgan.
Q: Do you consider yourself an introvert, an extrovert, or somewhere in between?
A: Others would describe me as an extrovert, but I'm definitely a mixture of both. I crave solitude and struggle with overload when I'm around people for a long period. I simply have to have alone time or I'm miserable.
Q: What advice would you give attendees to help them make the most of their time at a writers' conference?
A: Offer the best of yourself to others. Do not be competitive or mistrust others when sharing your ideas. No one is there to steal ideas, but we all love hearing a good story as it's formulating. Remember that we can all learn from each other.
Q: What are you most looking forward to during your faculty stint at St. Davids Christian Writers' Conference this June?
A: Reconnecting with the writer within me. After a 13-year career as a full-time writer/editor/voice-over talent with my own company, in December I took a job outside of the home as the manager/COO of an in-home companion company (Dignity Home Care Professionals). Now, instead of trudging into my home office in my pajamas every day, I have to get up, get dressed, and head into my business office for long hours. My writer side is now in the backseat and I miss her. I look forward to seeing her again at St. Davids and discussing writerly stuff.
Thank you, Hana. Visit Hana's blog at http://thegreengrandma.blogspot.com/.
Check out all our 2017 workshops and click here to register!