Q and A with Jim Hart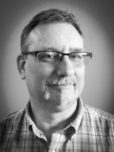 Jim is a literary agent with the Hartline Agency, as well as a singer and songwriter with a long history of involvement in youth and music ministry. He will be teaching "Peace in the Literary Storm" and "Starting Strong," as well as taking appointments.
Q: Where do you live and where did you grow up?
A: I've lived in Pittsburgh since 1978. Dad is a pastor and we lived in a number of states when I was growing up. Living in Colorado for a few years was pretty nice.
Q: What was one of your favorite books as a child?
A:  The Martian Chronicles by Ray Bradbury
Q:  Have you ever visited the home of anyone historically famous?
A:  I've been to Calamity Jane's house when we lived in Sturgis, S.D.
Q: What are you currently reading for pleasure?
A: Eminent Hipsters by Donald Fagen
Q: What animal do you most identify with as a writer and why?
A: A squirrel – short attention span.
Q: Do you consider yourself an introvert, an extrovert, or somewhere in between?
A: I am a card-carrying Myers-Briggs INFP
Q: Can you tell about the hardest day in your writing life?
A:  The toughest day was when a single publisher rejected four of my client's proposals in one e-mail.
Q: What advice would you give attendees to help them make the most of their time at a writers' conference?
A:  Learn – soak it all in!  And then make an attainable action plan when returning home – follow through!
Q: What are you most looking forward to during your faculty stint at St. Davids Christian Writers' Conference this June?
A: I love talking with writers, their creativity is inspiring!
Thank you, Jim. Learn more about Jim Hart by visiting his agency's website at http://hartlineagency.com/.
Check out all our 2017 workshops and click here to register!